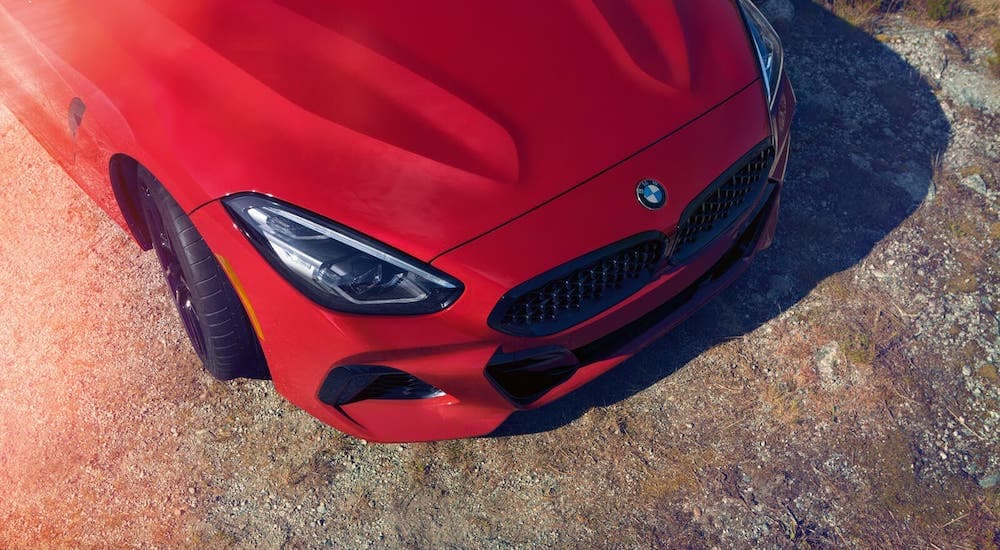 Have you ever typed the following words into an internet search engine, "What is the best used BMW dealer near me," hoping that the first answer is the best? When shopping for used cars, especially used luxury cars, it's important to go someplace you can trust. Used vehicle shopping can be stressful. That's why every day, thousands of people are on the hunt for a trustworthy used BMW dealership. Lucky for you, you've got a great option right here in Cincinnati.
Thanks to the wonders of the internet, we have so many options for inexpensive used cars just waiting at our fingertips. However, that doesn't mean the first guy selling his used BMW is the best choice. Without going to a truster dealer who can hand you the inspection report that has been signed by a certified mechanic, you don't really know what you're getting yourself into with a backyard used car purchase. When it comes to an investment like this, you need to know that you can trust the car you are bringing home.
Who is BMW of Cincinnati North?
So who exactly is the best used BMW dealer in Cincinnati, Ohio? If you're looking for quality and dependable used BMWs at a price you can afford, then look no further than BMW of Cincinnati North. We offer our customers the biggest bang for their buck. At BMW of Cincinnati North, we believe in giving the most value possible for your used BMW.
When it comes to working with BMWs, BMW of Cincinnati North has stood the test of time. Our particular location has been around since 2001 as a part of the larger Jake Sweeney Automotive group. This is the kind of track record that proves we know what we're talking about when it comes to luxury BMW vehicles. We have been a trusted part of the local community for a long time, and that's not going to change anytime soon.
One of the extra perks we like to offer our customers is access to certified pre-owned luxury vehicles. When you buy a certified pre-owned vehicle, you are getting a used vehicle that has gone through a rigorous certification process. Each certified pre-owned BMW must pass a series of tests and inspections to make sure it is up to the high standards our customers expect from their BMW. We back that quality standard by providing warranty coverage for up to 6 years / 100,000-miles for every certified pre-owned BMW we sell.
Have you ever been driving down the road, minding your own business, only to discover you've driven over something sharp and given yourself a flat? Changing a flat tire in the middle of the road is not only a stressful experience, but it can also be dangerous. Unfortunately, hiring a tow truck or getting somebody to come and change your tire for you can be pricey. These are the kinds of situations that happen to even the best drivers, and there's not often much you can do to prevent them from happening.
On the off chance your vehicle does encounter some issues, each certified pre-owned BMW also comes with BMW Roadside Assistance. If you ever need towing assistance or you accidentally lock yourself out of your vehicle, for example, BMW roadside assistance has got your back. Roadside assistance services extend well beyond just these outlined scenarios because we believe in taking care of our customers long after you drive away with your new car. While we hope you never end up using these services, knowing that you can should you ever need to can be a huge relief.
Of course, we all know that an essential part of keeping your car in tip-top shape includes routine maintenance. This could include things such as oil and oil filter changes, wiper replacement, transmission or power steering fluid replacement, and more. You can get your AC serviced, your battery replaced, and you can even get your car expertly detailed, so it looks and smells as good as new. At BMW of Cincinnati North, we offer all of our customers great prices on regular and irregular maintenance and service, or you can buy the parts from our parts center and take care of it yourself if you prefer.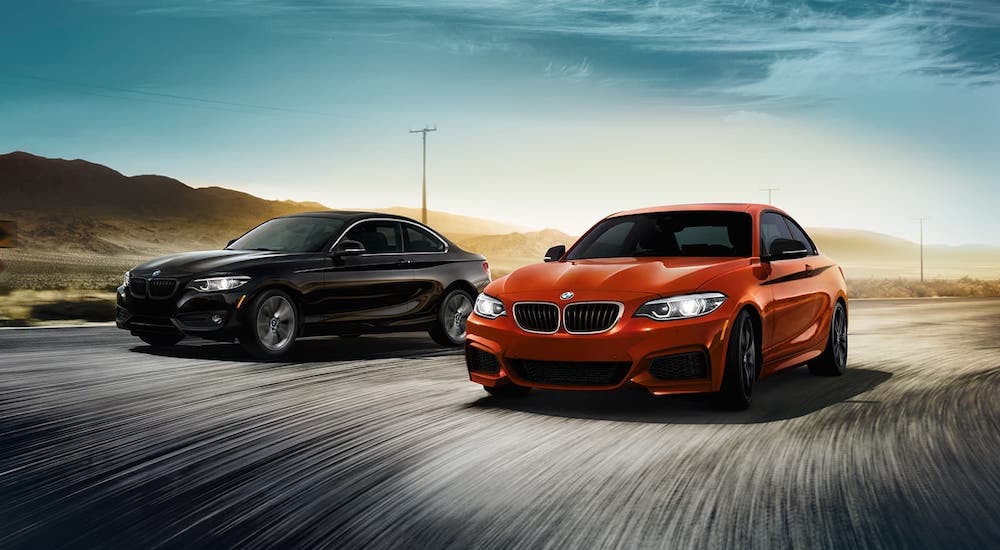 Why Buy Used BMWs?
So why would you want to buy a used BMW in the first place? The biggest reason to buy a used vehicle rather than a brand new vehicle comes down to cost. When you drive a new car off the lot, it instantly drops almost 20% in value. That's money you can never get back. Unless you've got a lot of extra cash lying around, deciding on a pre-owned vehicle is just a smart investment. If you take care of your vehicle, you could still get many years and miles out of it. Or should you decide to sell it again sometime in the future, your resale value is considerably higher than if you'd purchased brand new.
For years, BMW luxury vehicles have been ahead of the game when it comes to interior design, tech equipment, and even safety features. If you're looking for a smooth and effortless drive, a BMW's suspension will give you that. Luxury vehicles were some of the first to come out with features such as heated seats and individual climate controls. They were also some of the first vehicles to offer safety features such as adaptive cruise control (known as active cruise control in the BMW line).
When you go with a used luxury BMW, rather than a regular used vehicle, you are still getting top-notch comfort and features, but at a fraction of the cost. And when you go with a certified pre-owned vehicle, you get to enjoy all these luxurious feathers but with guaranteed reliability that you can feel good about. Used doesn't mean bad or outdated, and you can get some amazing luxury materials and features for an unbeatable price when you buy used.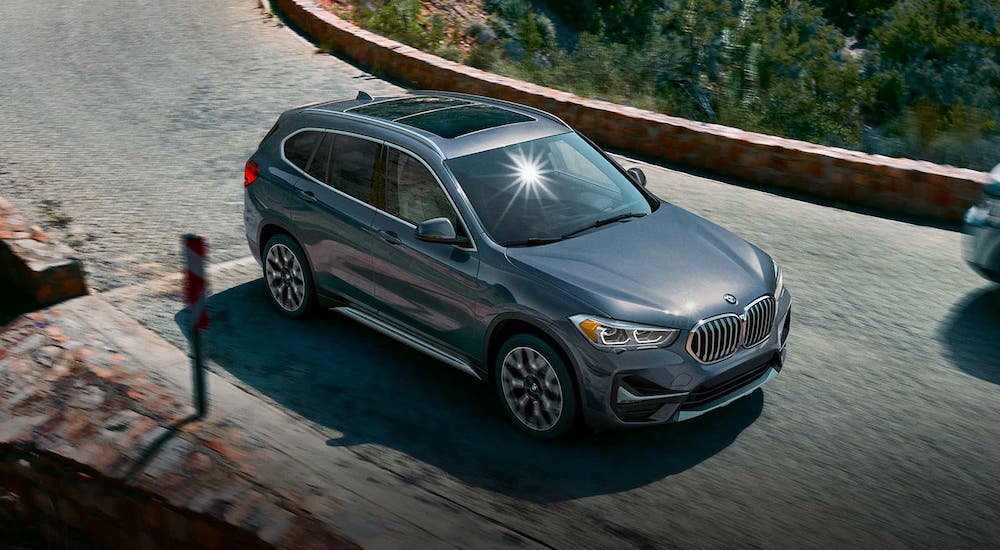 Buy Used at BMW Cincinnati North
Next time you're on the lookout for a new-to-you luxury vehicle such as a used BMW, don't put your trust in random classified ads. Instead, put your trust somewhere well-deserved. BMW of Cincinnati North has a fantastic track record of serving BMW fans, and we plan to keep topping ourselves when it comes to service, customer satisfaction, and reliability. Whether you're looking for a used luxury SUV or a sedan, we've got your back.
We offer a fantastic warranty on our certified pre-owned inventory and have a wide range of regular used vehicles for you to consider. There is a used BMW out there that will be the perfect fit for all of your wants and needs in a vehicle, and we can help you find it. If you want a taste of luxury, without the luxury price, it's time to shop used.
You really can't go wrong when you buy a used BMW at BMW Cincinnati North. Our knowledgeable experts are standing by to help you find the vehicle you want at a price you can afford. Ask us about our financing options, or schedule a test drive today! You can visit us at 105 West Kemper Rd in Cincinnati, OH, to see our collection of used and certified pre-owned luxury BMWs today.