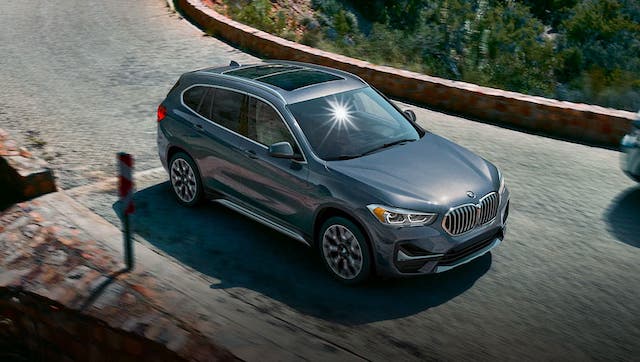 Although BMW is known for performance and luxury with its famed sports sedans, today some of its most popular models are BMW SUVs. These vehicles offer an impressive level of practical comfort while remaining true to BMW's history of building high-performance cars. And while many competitors offer vehicles with similar specifications on paper, none of them can match the driving experience of a BMW. From the compact BMW X1 all the way to the three-row BMW X7, there is a BMW SUV to fit every driver's needs. And in their M versions, BMW SUVs will rival many pure sports cars in raw performance.
Here at BMW of Cincinnati North, we have personally witnessed the introduction and growth of the BMW SUV line. Although our current location opened in 2001, two years after the original X5 first reached the market, our history with BMW dates back to 1976, when we first opened as Jake Sweeney Imports. The larger Jake Sweeney Automotive group, of which we are a part, has been proudly serving the Cincinnati area since 1917. As a family-owned business for over 100 years, you can rest assured that we will be here for you for years to come. And from our Shamrock Club to our Jake Sweeney Lifetime Mechanical Protection, we will always do our best to look out for our loyal customers. So whether you are a long-time BMW owner or new to German cars, here at BMW of Cincinnati North, you will know that you and your vehicle are in good hands.
BMW's Long Road to Success
Coincidentally, both the Jake Sweeney Automotive group and the BMW name date back to 1917. However, the BMW company officially traces its history back to March 7, 1916. This difference in dates is because BMW (which stands for Bayerische Motoren Werke or Bavarian Motor Works in English) was originally founded as BFW (Bayerische Flugzeugwerke or Bavarian Aircraft Works), building military aircraft for the German Empire during World War I. When the war ended, and aircraft production became unprofitable, BFW acquired the BMW name and assets from a separate aircraft engine company in 1922. However, while BMW did begin building motorcycles in 1923, it did not become an automobile manufacturer until its 1928 purchase of Fahrzeugfabrik Eisenach (Eisenach Vehicle Factory).
However, BMW's initial foray into cars would prove short-lived. After World War II began in 1939, BMW ended automobile production to focus on building the aircraft engines needed for the German war effort. The best of these engines was the BMW 801 14-cylinder radial that powered the top of the line Focke-Wulf Fw 190 fighter. Although the end of the war left BMW in ruin with its factories either bombed by the American and British air forces or seized by the Soviet army, by 1952, the company had recovered enough to restart automobile production with the new BMW 501 luxury car.
BMW's return to the automobile business was not an easy one, and in 1959 it came close to being bought out by Daimler-Benz. It wasn't until the introduction of the New Class sedans in 1962 that BMW began building its modern reputation for high-quality driver's cars. While tame by current standards, it was the BMW 1800 and its variants that took the automotive world by storm and launched BMW's trademark blend of performance and luxury. But if the 1960s were the beginning of modern BMW, it was the 1970s that sealed the deal. This decade not only saw the introduction of the iconic 3 Series that became BMW's most popular model, but they also brought BMW's M division and its high-performance cars.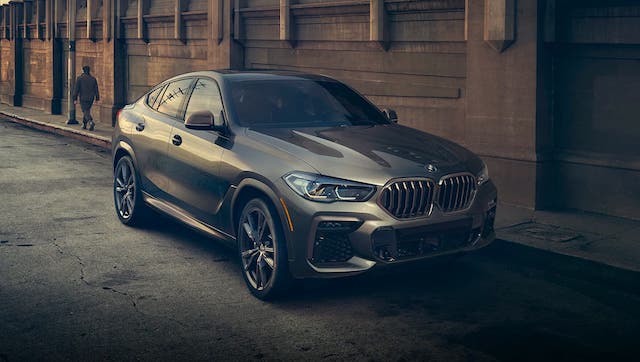 The BMW Sports Activity Vehicle
Since then, BMW's sedans and sports cars have remained among the best in the world. However, the global automobile market evolved, and traditional cars began to be superseded by SUVs. In response, BMW introduced the BMW X5 in 1999. BMW was not content merely following trends and put its own unique spin on the SUV. With a unibody construction based on the BMW 5 Series sedan, the BMW X5 stood out from the older body-on-frame vehicles that dominated the SUV market of the day. The BMW X5 also prioritized sporty handling and acceleration rather than off-road performance. In order to emphasize these differences, BMW dubbed its new product a Sports Activity Vehicle or SAV. The original BMW X5 was soon joined by a smaller BMW X3 based on the BMW 3 Series sedan, which soon became its most popular SAV model.
As the lineup of BMW SUVs grew, BMW introduced a second SUV variant called the Sports Activity Coupe. These somewhat smaller and sportier vehicles took the SAV design philosophy a step further and were based on BMW's coupes. The first of these, introduced in 2007, was the BMW X6. Today, there are seven different BMW SUVs. These range from the smallest BMW X1, with its four-cylinder engine and front-wheel drive architecture, all the way up to the top of the line BMW X7, which sports a powerful V8 and three rows of seating. However, all seven models share BMW's tradition of luxury and performance and offer a driving experience that will rival that of many sports cars.
The Spirit of BMW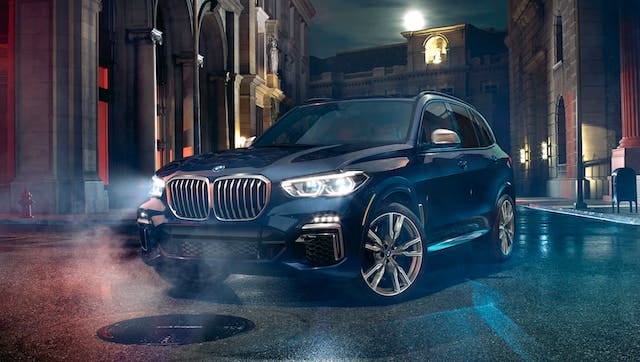 What sets a BMW apart is the thought put into its design and construction to make it the "ultimate driving machine." Even the entry-level BMW X1 incorporates features such as BMW's famed 50/50 weight distribution for unmatched handling and a turbocharged engine producing 228 horsepower that can push the vehicle to 60 miles per hour in just 6.3 seconds. Things get even better with the sportier versions, such as the BMW X6 M Competition. This impressive vehicle boasts a turbocharged V8 that turns out 617 horsepower and gives it acceleration rivaling that of a Corvette. This attention to driving qualities found in BMW SUVs is something that is virtually unique in the segment and transforms this highly practical class of vehicle into something that is legitimately fun to drive. In short, BMW has now done to SUVs what it originally did to sedans half a century ago, and produced a new kind of vehicle that is equally at home hauling the family or pushing the limits of driving.
However, BMW SUVs are not just high-performance machines, but also luxurious transportation. Step into the popular middle-of-the-road BMW X3, and you will find a vehicle loaded with both technology and creature comforts. Its large 10.25" touchscreen is paired with BMW's Intelligent Personal Assistant to give you full voice control of its state of the art infotainment system that includes twelve HiFi speakers, while the fully-digital instrument cluster and available HUD help keep your attention on the road. Other comforts include the ten-way power-adjustable sports seats for both the driver and passenger, or a tri-zone automatic climate control system with charcoal microfilters to keep the interior atmosphere relaxing no matter the activity.
Even before you start the engine and begin driving, there is no mistaking that a BMW is a true luxury vehicle. Inside and out, stationary or in motion, BMW SUVs are designed to make Freude am Fahren or Sheer Driving Pleasure a reality.
Find Your BMW SUV at BMW of Cincinnati North
If you are shopping for BMW SUVs, then drop by the BMW of Cincinnati North dealership. As part of the Jake Sweeney Automotive group, we have been a family-owned business serving the Cincinnati area since 1917. We not only have the full line up of new BMW SUVs and other BMW vehicles for you to look over, but our commitment to customer service is unmatched. And with over 100 years of history, you can be assured that we will be here for you long into the future. When you are ready for a new BMW, you can find us at 105 West Kemper Road in Cincinnati, OH.