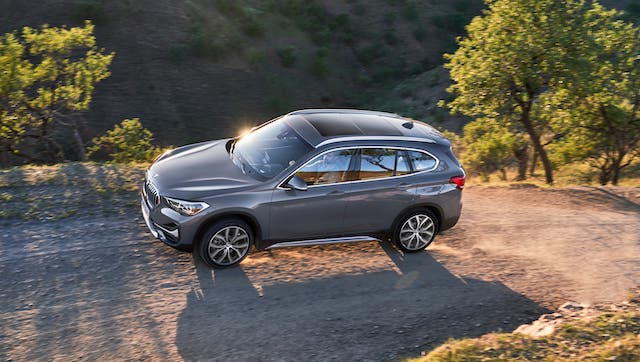 New BMW Inventory
Pre-Owned BMW Inventory
Financing
There is a great deal to be said about the thrill and prestige that comes with driving a gorgeous BMW. Whether you have been a long-time fan of the brand or you are interested in driving a BMW for the first time, you cannot go wrong with choosing an amazing luxury vehicle at your local BMW dealership. Cincinnati is an amazing city to own and shop for a BMW in, and the opportunities to enjoy it both here and in the nearby area are nearly countless. But choosing the right dealership is very important to ensure you get the service you deserve and the right car for you.
Here at BMW of Cincinnati North, we are proud to offer some of the most impressive and gorgeous vehicles on the road. We are incredibly excited about both the new and pre-owned vehicles we have to offer, and our knowledgeable salespeople will work hard to ensure you get exactly the right BMW for your lifestyle. For more than 100 years, the Sweeney family has been proud to offer vehicles here in Cincinnati, and that tradition lives on at BMW of Cincinnati North. Call or visit us today to discover your next great driving adventure.
Our Amazing New BMWs
The beauty and incredible driving experience that comes with a brand-new BMW is impossible to deny and one of the finest expressions of automotive elegance on the road. As your BMW dealership in Cincinnati, we are incredibly excited to offer the modern lineup of new BMWs for you to choose from. These include an incredible array of sedans, convertibles, and some of the most luxurious and spacious SUVs anywhere. While a lot of other brands try to compete, in the end, BMW has a legacy of power and sophistication that simply cannot be beaten.
Used Models
We have a vast selection of used vehicles for you to choose from, including dozens of used BMWs and fantastic luxury vehicles from other manufacturers. While we might specialize in being your BMW dealership in Cincinnati, we can appreciate the quality of other manufacturers as well, and we work hard to offer only the best pre-owned models on the road. Since our inventory changes often, you never know exactly what you will find here at BMW of Cincinnati North, and surprises are always waiting for you.
You might be tempted to look for a used vehicle from a private seller rather than choosing a great dealership. While a private seller will often ask for a lower price than a dealership, you also lack any peace of mind that can come with buying from a reputable dealer. There are a lot of scams out there that you need to be careful of and avoid when looking at private sales of vehicles. As your BMW dealership in Cincinnati, we do not rest unless we know you are pleased with your vehicle, and that is something you will not find with a private seller.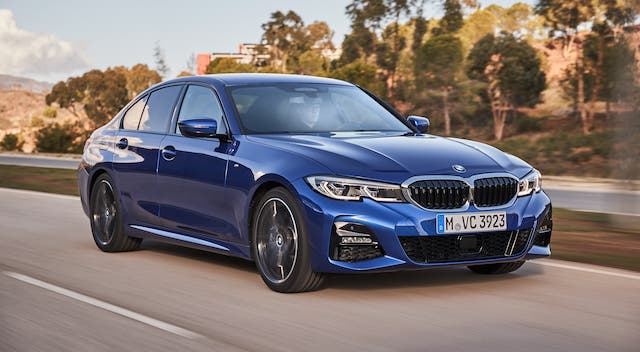 Certified Pre-Owned BMWs
One of the best reasons to choose us as your BMW dealership in Cincinnati, if you are not interested in a new model, is for our fantastic selection of Certified Pre-Owned (CPO) BMW models. A CPO model is not just a fancy way of saying "used;" it is a pre-owned BMW that is in the very best condition possible. Not every BMW can be certified, and the process ensures you get total driver confidence when choosing one of these vehicles--and you will only find them at your BMW dealership.
For a BMW to be certified, it cannot have more than 60,000 miles on it and must be a late-model vehicle from within the last few years. It must then pass a rigorous inspection, including a road test to ensure it is not only in fantastic condition but also drives much as it did when it was brand new. Anything that is found in need of repairs, including standard maintenance needs or performance issues, is fixed before it can be certified. And if any issues cannot simply be fixed, then it will not be certified.
Every Certified Pre-Owned BMW also comes with the BMC Certified Warranty. This warranty covers you for one year with unlimited miles and does not start until the expiration of the 4-year/50,000-mile new vehicle limited warranty on BMW models. Additional extended protection plans are also available on CPO models, which give you peace of mind that you will not find on a typical used vehicle.
Why Choose a BMW?
For generations, BMW has been a leader in the auto industry, producing some of the finest vehicles on the road. Today, there are several incredible models offered by BMW, including powerful and luxurious sedans and convertibles, as well as SUVs that provide an unparalleled combination of spaciousness and refinement. When you choose a BMW, you are getting more than just a vehicle--you become a part of the BMW legacy that has defined the luxury automotive experience for decades.
A Proud Part of Cincinnati
For more than 100 years, the Sweeney family has been selling cars here in Cincinnati--starting with our city's first licensed used car dealerships. Our roots are here in Cincinnati, and we have been proud to offer fantastic vehicles to our friends and neighbors for generations. We are still a family-run business and trace our roots back to that original collection of lots and the tremendous level of customer service and care established by our forefathers.
We continue to offer vehicles throughout the Cincinnati area proudly. As your BMW dealership in Cincinnati, we are not interested in pulling in customers from three states away and grinding through sales as fast as possible. We are a part of Cincinnati and continue to see our customers as our friends, family, and neighbors from here in the city and the surrounding area. Just like all of you, we are Cincinnati, and we are committed to doing everything we can to seeing the city continue to flourish and to help support our customers.

Why Choose BMW of Cincinnati North?
As your BMW dealership in Cincinnati, we offer a fantastic selection of new and used vehicles, including some of the best Certified Pre-Owned BMW models you will find anywhere. As a part of Cincinnati, we understand the needs and concerns of our neighbors here in the city, and we work hard to help each and every customer find the perfect vehicle for exactly what you need. Our service and parts departments are here for you too, so you will always know where to turn and who can help you no matter what you need for years to come.
That is the difference that you get when you come to us at BMW of Cincinnati North. Our commitment to customer service and care means we put your needs first and ensure that you are delighted with every step of the car-buying process. Whether you know exactly which model you want, or you are interested in a BMW and have a lot of questions, you will find our friendly and knowledgeable salespeople always ready to help. Call or visit us today at BMW of Cincinnati North, and we will make sure you drive away completely satisfied.