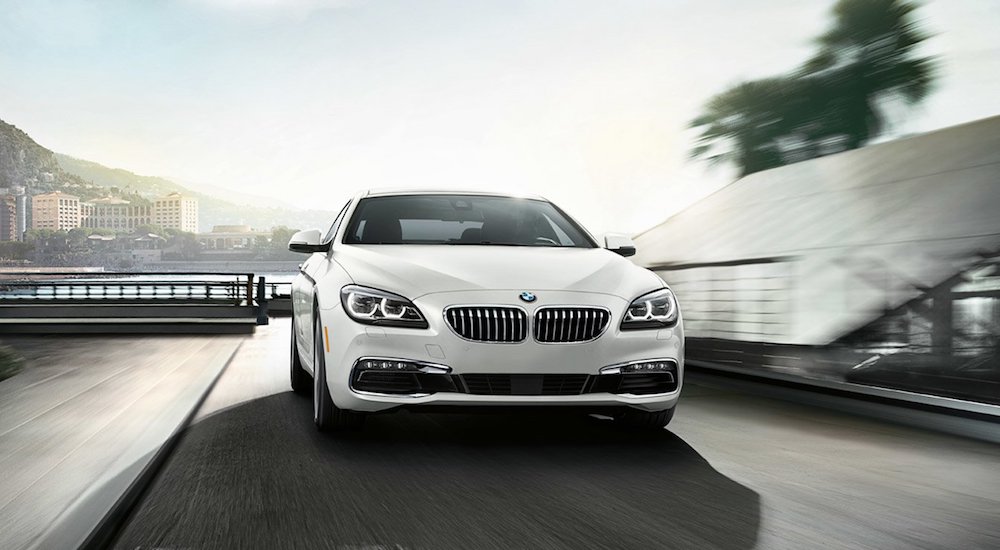 Did you know that the three largest cities in Ohio all start with the same letter? And that no other state in the country can claim that little bit of useless trivia? Yes, the letter "C" seems to be a big deal throughout the Buckeye State. However, here in southwest Ohio, the letters BMW are also a very big deal. BMW, or Bavarian Motor Works, has been an industry leader in luxury automobiles for decades. Their cars and SUVs are standard bearers for performance, interior luxury and style. They are known and valued all over the world, not just in their home country of Germany.
Have you ever seen a BMW commercial or print ad and wondered, "Is there a BMW dealership near me?" As it turns out, there is. Even here in southwest Ohio you can see all the sophistication and grace of one of the world's most revered luxury brands. Here at BMW Cincinnati North, we have New, Used and Certified Pre-Owned BMWs, as well as on-site finance department and a certified service department. We are a one-stop shop for all things BMW in Cincinnati. When you are ready to treat yourself to some of the finest automotive luxury the world has to offer, we are ready to help you.
What's in Stock
We currently have more than 200 new BMW cars and SUVs on our lot, all priced and ready to go. These include more than fifteen models, all with multiple trim levels and available packages. It may be a lot to comprehend, but you can configure your next BMW in thousands of different possible ways. And we know them all.
From the 2 Series sedans to X series SUVs, BMW has a long history of confusing model names. They have never been one to assign simple, easily memorable names to their models. However, these names do make them stick out in an automotive industry that is saturated with cars and SUVs. As if BMW needed to stand out any more, they do this in order to readily identify what kind of vehicle it is. For the most part, the numbers and letters in the BMW model names indicate the model series, engine size, variants and so forth. For instance, a "d" in a model name indicates a Diesel engine, "e" stands for "fuel Efficiency", etc. We know it can be confusing at first, but our talented sales team is here to help explain all the little intricacies of BMW's naming conventions.
However, if you are more of a visual learner and prefer to see the beautiful vehicles in the chrome and leather before you learn the names, we invite you to come on down and check out our huge inventory in person. We will show you whatever body type you are looking for, the different possibilities, trim levels, packages and more. Once you have settled on your next BMW car or SUV, you can rename it whatever you please.
Finance Department
Purchasing a new car is a significant investment. It is made that much more important when you are looking at a luxury option such as BMW. You want to be absolutely sure you know what you are getting into when you enter a finance plan for a new or used BMW. That is exactly why our finance department is here. We know all the ways of financing a new vehicle, whether it is leasing or buying. We have several programs in place to help new customers and ensure their happiness so that they become returning customers.
One of those plans is the BMW Corporate Sponsor Plan. BMW partners with more than 2,000 companies around the world to provide incentives on BMW vehicles. These incentives include discounts on purchase plans and care packages for a purchased vehicle. If your company is one of those 2,000 plus companies that BMW partners with, ask our finance department all the ways you can save money and get added benefits.
We also offer a College Graduate Program. This program allows recent college graduates and impending graduates discounts on new and used BMWs. Additionally, security deposits could be waived with approved credit. So, if you are a recent graduate looking to treat yourself to a graduation gift, or if you're looking very briefly down the road to graduation, stop by and talk with our finance department, but don't forget to bring your diploma or transcripts.
Service Department
Purchasing a new BMW is a very big investment, and you want to make sure you take that investment seriously. That means taking every precaution you can in terms of your new BMW's health and well-being.
Cars of all kinds are delicate, brilliant pieces of machinery and engineering. In order to run properly and deliver the performance that BMW is known the world over for, they must be kept in shape. Our team of BMW service technicians know the ins and outs of these vehicles. We offer everything from standard oil changes and tire rotations to more advanced car care, such as diagnostics and brake replacement. We also offer 24-7 Roadside assistance for any unfortunate incidents that may occur.
One of the things that makes BMW vehicles so special is the performance parts. These parts are specifically designed to maximize performance. Whether it be custom carbon parts or a performance exhaust system, you'll be able to feel a difference between your new and improved BMW and any other old ride you may have had before. So, whether you are in need of new windshield wipers, a coolant flush or want to know what all those lights on your dash mean, contact our service department for any and all needs.
BMW of Cincinnati North
We don't have to try too hard to sell you on the virtues of a BMW. After all, they have been among the leaders of luxury automobiles for a very long time. However, most people outside of the automotive industry don't know the ins and outs of buying a new or used car.
We do. We know all the ins, outs, ups, downs and sideways of purchasing a vehicle. It all starts with our sales staff, but it most certainly does not end there. After you have selected your new BMW car or SUV, our finance department will get you the best deal possible and walk you through all the possible finance options, including our College Graduate Program and Corporate Sponsor Plan, should you qualify for one of those. After that, you can rest easy knowing that our service technicians are more than ready and capable of handling any issue your new BMW may have.
If you are still wondering "Is there a BMW dealership near me", you can look no further than our online showroom. Our lot and offices at 105 West Kemper Road in Cincinnati have business hours but our website is open 24 hours a day. You can peruse all the new and used vehicles we have to offer, check out our finance department and all the possible programs we have, then take note of the multitude of maintenance offerings our service department has. When you do that and have an idea of what you are looking for, we will be ready in our showroom. After all, you can't test drive a new BMW online.