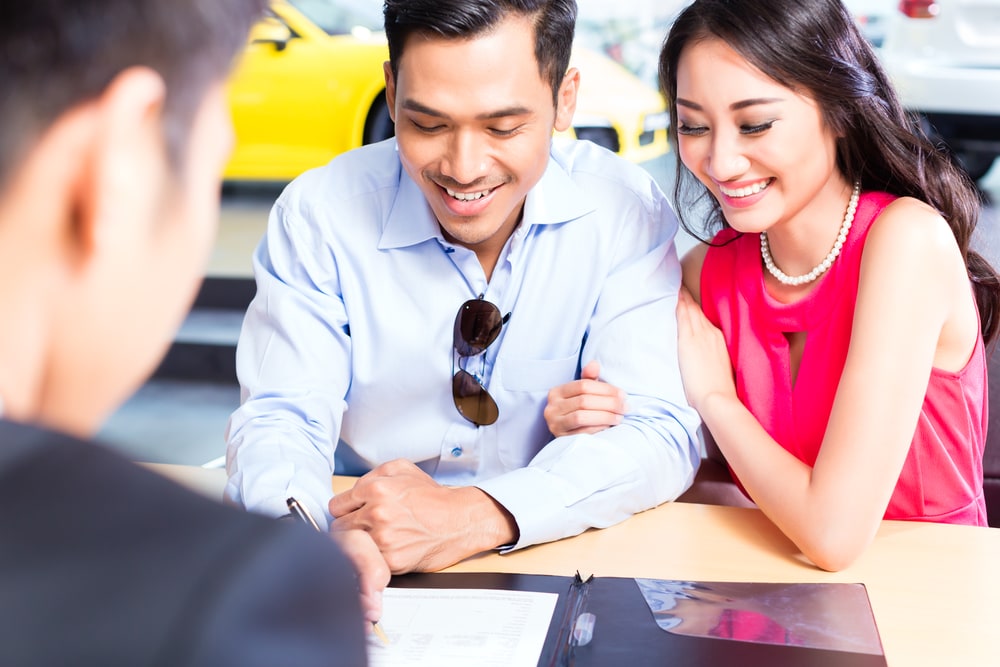 We've all dreamed of driving around town in a new BMW, but that's now a realistic possibility for more consumers than ever before. Sure, the brand's vehicles may be rather expensive, but that shouldn't prevent you from at least considering the company's offerings. After all, it wouldn't be a bad thing if you did end up purchasing one of these vehicles, and we're not referring to the brand's style and performance. Rather, we're talking about technologies like the ConnectDrive system, which improves the entire driving experience, or the efficiency-boosting "EfficientDynamics" system.
Best of all, those living in the Cincinnati, Ohio area will truly receive the best possible car-buying experience if they visit BMW of Cincinnati. The dealership's flexible hours makes it incredibly easy to find the necessary amount of time to visit the facilities, while their vast inventory and various services only emphasizes why they're the right choice.
Once you understand everything that the brand and the dealership can deliver to their customers, you'll be clamoring to visit a BMW dealership in Cincinnati right away.
Why BMW?
Even if you're not an automotive enthusiast, you'll surely familiar with BMW's ability to deliver both opulence and performance. However, you might not be aware of the additional amenities that the brand provides, and these various technologies can influence convenience, entertainment, and even safety. Thanks to these inclusions, the brand has been elevated to a whole new level.
ConnectedDrive
There are three technological traits that drivers generally expect from their new cars: technology, safety, and convenience. BMW delivers all of these attributes via their Connected Drive system.
The ConnectedDrive system is the feature that drivers will be interacting with the most, as they can capitalize on a number of useful applications during their commute. There's really no limit to what the driver can access, as BMW provides useful programs like Pandora, Tune-In Radio, and a reliable navigation system. Meanwhile, if you're stuck in traffic, you can hop on Twitter to share your thoughts, or you could alternatively access Yelp to see reviews for nearby restaurants.
Meanwhile, the BMW Connected phone application allows owners to stay remotely connected to their vehicle at all times. The Remote Services will provide drivers with the opportunity to perform simple tasks like locking/unlocking doors or starting the engine. The accompanying Concierge Service will notify drivers of any local landmarks or points of interest, while the Real Time Traffic Information system will alert drivers to any delays.
The Intelligent Emergency Call plays a similar role, although it has a bigger impact in regards to safety. Thanks to this inclusion, drivers can automatically be connected to emergency personnel if they find themselves in an accident. Of course, that should be unlikely thanks to considerable technological safety features. The Active Cruise Control lets drivers take a brief break during a trip, and the vehicle will maintain a safe distance from other vehicles as it guides you to your destination. The BMW Head-Up Display lets drivers monitor essential information directly on their windshield, while the Parking Assistant will make it incredibly easy to squeeze into a spot once you've arrived at your destination.
The remote Connected Drive application is available on a number of different gadgets, including iPhone, Apple Watch, Android Smartphone, and Samsung Gear S2/3.
BMW Individual
The brand's various vehicles are classified in the luxury segment, and that opulence is emphasized by the brand's BMW Individual philosophy. These offerings boost the style of each individual vehicle, and also help make each car unique and exclusive in its own way.
It starts with the interior, where engineers can include any combination of high-class materials. Surfaces can be adorned in fine wood trims, while the seats can be covered in soft leather. Each of these materials is manufactured by hand, thus promising unmatched craftsmanship. The outside of the vehicle is highlighted by scintillating paint options, and designers can finish the vehicles in an exclusive "hue" that will separate their BMW from the others.
EfficientDynamics
BMW has been focused on producing vehicles that produce low CO2 emissions while also maximizing fuel efficiency, and they've seemingly accomplished their goal with the brand's EfficientDynamics feature. This project is intended to produce engines that are clean and don't require an excessive amount of fuel, while also maintaining BMW's renowned performance capabilities.
To achieve these lofty goals, engineers included several fuel-saving technologies in each of their engines, like injection and the Valvetronic fully variable valve control (with the double-VANOS technology with accompanying turbocharger). Of course, with the included TwinPower Turbo systems, horsepower and torque specs are somehow maintained or even increased.
To further emphasize that excellent fuel efficiency, engineers designed their vehicles to be more aerodynamic. Inclusions like the active air stream kidney grill will provide fresh air to any requisite parts, thus maximizing both performance and efficiency. The Air Curtain allows air to flow effectively around the vehicle, thus reducing drag, while the active rear spoiler will decrease lift on the axles. 
Why BMW of Cincinnati?
There's no denying that the car-buying process can be a tough slog, but the team at BMW of Cincinnati does everything in their power to improve the entire experience. For starters, their vast inventory should make it particularly easy to find your picture-perfect car, while the finance department will help you determine a logical payment plan. Best of all, customers don't have to shift around their schedules in order to take advantage of BMW of Cincinnati's offerings, as the flexible hours makes it incredibly easy to visit the facilities.
Inventory
Those living in the Cincinnati, Ohio area won't have to look very far for a dealership that specializes in this brand's vehicles. BMW of Cincinnati has more than 200 new BMWs currently sitting on its lot, meaning customers shouldn't struggle finding a vehicle that fits all of their requirements.
Of course, we all know that BMWs might be out of most car-buyer's budgets. Fortunately, BMW of Cincinnati sells a number of the more affordable certified pre-owned vehicles. These cars have been previously owned, but they've since been backed by the company, you can count on their capabilities and reliability.
Services
BMW of Cincinnati will serve as more than a standard car seller. Rather, you can rely on the dealership for additional services before, during, and following the transaction.
For starters, the finance department will work with the customer to determine a fair and realistic payment plan. Considering the price of the brand's vehicles, there's a chance that you might overextend yourself, but the finance department will make sure that you don't end up in financial turmoil. Meanwhile, the Service & Parts department will provide drivers with knowledgeable and helpful technicians who actually specialize in BMWs.
Hours
Best of all, potential buyers won't have to drastically alter their schedules as they find the time to visit the dealership. BMW of Cincinnati is open from Monday through Friday, 9am until 8pm (6pm on Fridays and Saturdays). The Service Department is also open six days a week, starting at 7:30am on Monday through Friday. Customers will clearly have maximum flexibility when it comes to BMW of Cincinnati, and this added convenience will certainly take the edge off during the car-buying process.