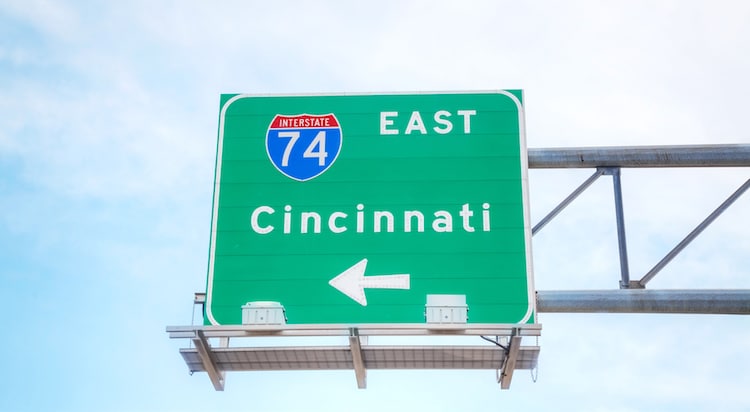 BMW's are luxury vehicles that are not just for those who have expendable income. If you're looking to purchase a BMW on a budget, you can definitely do it with the help of BMW Cincinnati. Gone are the days when driving a safe and luxurious vehicle was only for the upper class. Now, you can secure an affordable monthly payment on a vehicle that will make you seem to belong to an elite class. The BMW's that are waiting for you at BMW Cincinnati are anything but ordinary. We have a wide variety of vehicles that will meet and exceed your needs and desires. For example, we carry BMW's in the following body types:
Convertible

Coupe

Gran Coupe

Gran Turismo

Hatchback

Roadster

SAV

Sedan
If you're looking for a vehicle that is compact and ready for high speeds, we have it. If you're looking for a sport activity vehicle (SAV) that will effortlessly combine the best of luxury and function, we have it. Anything in between? You guessed it, we have it. BMW Cincinnati is the place to shop for all things BMW. Even if you're not exactly sure what you're looking for, stop on by today to meet with one of our experts. We will guide you through every step of the process for purchasing your next vehicle. Just because your paycheck doesn't scream "upper class," doesn't mean that your vehicle shouldn't. Stop in to BMW Cincinnati today to see what you could be driving.
How Do I Know Which BMW Is Right For Me?
This is an exceedingly popular question and for good reason. The way that BMW names their vehicles can be a bit confusing and make the process a little bit more difficult. That being said, this article will shed some light on which vehicles in the BMW lineup would best suit your needs. First of all, it's important to note that BMW vehicles are grouped into 10 different categories. These categories, once you understand how they're organized, will help you shop for only the body-type and specifications that you're looking for. You'll see that some of them are annotated with numbers, like the 2 Series, and some are annotated with letters, like the Z4 model. BMW purposefully groups them in order to keep the specific vehicles separated in the eyes of the customer. However, it can be difficult to figure out which vehicles belong with which group, which is why we will discuss each one.
2 Series, 4 Series, and 6 Series
These vehicles are sporty, coupe-style cars. Customers can easily distinguish this based on the fact that they all begin with even numbers. The 2 Series vehicles are small, two-door options. You can either purchase them as a convertible or a coupe. You can picture the 2 Series to be that classic BMW facade that we have come to know and love. The 4 Series is a compact coupe-style model that comes as either a two-door or a four-door, depending on your preference. These are going to be a little bit larger than the 2 Series models. Finally, the 6 Series is a mid-sized, two-door model, which is available as either a coupe or a convertible. All of the vehicles included in the 2 Series, 4 Series, and 6 Series groups are smaller vehicles and more sporty looking. If you're looking for a vehicle that fits those descriptions, be sure to shop the even numbers.
3 Series, 5 Series, 7 Series
These vehicles are annotated with odd numbers and are known for being sedan-style models. Naturally, these vehicles will be a little bit larger and more spacious than the 2 Series, 4 Series, and 6 Series models. The 3 Series comes as either a sedan, sports wagon, or Gran Turismo, and will be a four-door vehicle. The 5 Series is a mid-size sedan or Gran Turismo, which is a four-door model. Lastly, the 7 Series is a full-size four-door model. The 7 Series comes as a sedan or ALPINA sedan.
X, Z4, M, and i Models
These models do not belong to the numbered series, as they are in classes of their own. The X models are SAVs and crossovers, which are larger and used for utility work. The X models are great options for those looking for vehicles that will be the best of both worlds when it comes to luxury and versatility. The Z4 model is a roadster, and comes in a two-door format. The M model is a higher performance version of the numbered series vehicles. So, for example, the M4 is a high-performance model of the Series 4 vehicles. Lastly, the BMW i models are hybrid or electric vehicles.
How to Filter Your Search Results to Find Your Next Vehicle
If you're someone who prefers to shop online (who doesn't?!), you can easily search through the inventory at BMW Cincinnati with a few clicks of the mouse. If you don't feel like searching through our entire inventory, you can easily apply filters to make your search quick and easy. For example, you can search by series or model, body type, MPG, and more. If you're looking for specific features that are "must haves," you can easily modify your search to accommodate your needs. Some of the features you can search by are:
Fog Lights

Heated Seats

Leather Seats

Memory Seats

Navigation System

Parking Sensors/Assist

Power Seats

Rain Sensing Wipers

Rear Air Conditioning

Rear Heated Seats

Rear Sunshade

Rearview Camera

Side-Impact Airbags

Steering Wheel Controls
You can easily select the features that are important to you and modify the search to only provide you with vehicles that meet your criteria. It's easy and simple. The best part is that this can be done from anywhere and at any time. If you're looking to simplify the car search, let the experts at BMW Cincinnati help you.
When You're Ready To Purchase
Purchasing a vehicle is a big deal and one that should not be taken lightly. If you're looking for a vehicle that will revolutionize the way that you drive and think about driving, a BMW is an excellent option. When looking for dealerships to shop with, consider the following: you need a dealership that values their customers and provides an extensive inventory at competitive prices. That being said, how will you know where to shop, when most dealerships claim to have those things? Let the experts at BMW Cincinnati prove those things to you first hand. BMW Cincinnati provides exemplary customer service that you won't find at just any dealership. Furthermore, BMW Cincinnati has all of the vehicles that you're looking for, at the best possible prices. You won't have to worry about overpaying for your next vehicle at BMW Cincinnati. We are the most reliable dealership in the Cincinnati area, when it comes to BMW's.
If you're looking for a dealership that will change the way that you think about the car buying experience, don't look any further than BMW Cincinnati. We are conveniently located at 105 West Kemper Road, right in Cincinnati. We are open Monday through Saturday to ensure that even the busy professionals can stop in. When you're ready to purchase, shop with BMW Cincinnati. You'll be glad you did.