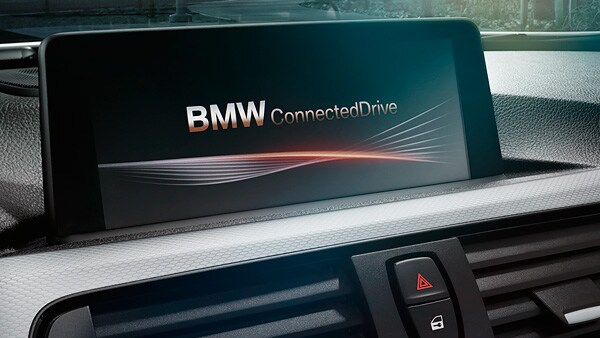 Even if you don't consider yourself much of a car lover, you're surely familiar with BMW's ability and willingness to constantly innovate. Their impressive vehicle offerings are often at the forefront of any industry-wide movement, and this is especially true when it comes to the brand's current ConnectedDrive Services. These technological offerings will make all of your journeys a lot more comfortable and convenient, and drivers will quickly learn to appreciate the additional security and safety functions.
If you're in the market for a new car, you've surely been searching for "BMW dealerships near me." Well, when you've finished exploring everything that the brand's ConnectedDrive services can provide to owners, you'll have even more reason to visit that dealership...
"Send to Car"
Even if your vehicle offers some type of navigation service, many drivers tend to research their destination before they head out on their journeys. However, if you're like me, there's a good chance that you'll forget that address the moment you slide into your vehicle. Fortunately, BMW provides drivers with the opportunity to send those directions right to their car.
Thanks to the ConnectedDrive services, BMW owners can seamlessly send directions from websites like Yelp, Apple Maps, or Google Maps directly to their vehicle. These step-by-step directions will be waiting for you when it's time to begin your journey.
Drivers can send other useful information to their car, as well. Any important meetings saved in your smartphone's calendar will be directly sent to your infotainment unit, alerting you to any upcoming obligations. Furthermore, the vehicle will determine a proper time to leave for that obligation, taking into account distance and current traffic. If the brand's ConnectedDrive application is connected to your iPhone or Apple Watch, you'll even receive a "time-to-leave" notification when it's time to head out.
Door-to-Door Navigation
Have you ever used your phone's navigation system when traveling on foot? It can be excessively frustrating as your phone calibrates its coordinates, and the application can seemingly never get past the fact that you're traveling slower on foot than you would in a car.
Well, these frustrations are eliminated with the brand's Door-to-Door Navigation system. Once your vehicle has been parked, the application will guide you directly to your destination… while taking into account that you're not traveling in a car.
Do you tend to visit the same spots frequently? The BMW Connected Application will even pick up on this fact, and it can automatically save these destinations in the "personal mobility agenda."
Remote Access
Do you ever worry that you didn't lock your car's doors? Are you looking to heat up your vehicle from the comfort of your own home, thus avoiding the freezing cold? Both of these issues will be resolved thanks to the Connected app. Drivers can remotely access several aspects of their vehicle, allowing them to properly prepare for their commute.
The application delivers useful information like the status of the windows (which is especially important on those stormy days), as well as your vehicle's current range (alerting the driver if a trip to the gas station is necessary). The brand even provides you with your vehicle's current location. Therefore, if you're lost in a parking garage, a simple click of the button will activate your car's horns or lights. Alternatively, drivers can rely on the in-app map to guide them directly to their car.
Looking for even more access to your BMW? With the Remote 3D View, drivers can easily investigate their vehicle's current surroundings. If you want to check the status of the weather or your car's well being, doing so will be incredibly easy thanks to this inclusion.
Concierge Service
If you tend to have a long commute, there usually isn't enough time to pull over and look up essential information. Well, by opting for the brand's Concierge Service, owners will have access to their own personal assistant. Via the Concierge Service Agents from the BMW Call Center, drivers can peruse whatever information they need. If you're looking for a specific bank's ATM or the closest fast food joint, your concierge will deliver the information as quickly as possible.
Emergency Services
Perhaps the most appreciated inclusion in the BMW ConnectedDrive offerings is the access to emergency services. Thanks to this feature, drivers can automatically connect to emergency personnel if they run into any issues.
For starters, following the deployment of the airbags, the Intelligent Emergency Call system automatically connects to the brand's Call Center via the vehicle's "accident-proof telephone unit." An advisor will automatically connect with the car's operator, and they'll subsequently request emergency personnel if needed.
The vehicle will already be working to provide drivers with the utmost safety in the first place. The vehicle will automatically send essential information, including the location, number of passengers, and "risk of injury," to the emergency personnel, allowing them to better prepare for their arrival.
"Driver Profile"
The future is clearly here, as your BMW can adapt itself to accommodate the vehicle's operator. Thanks to the "Driver Profile" technology, your car will be fully prepared for your impending journey. By simply connecting a small hard drive to the USB port, the vehicle can automatically adjust the seat, set the ideal interior temperature, pull up all of your relevant contacts, and even tune to your preferred radio stations.
Speaking of preferred radio stations, you'll truly be able to jam out to your favorite songs thanks to Apple CarPlay compatibility. Drivers can access their favorite music or program via the Podcast application or any streaming service site, or they could alternatively rock out to their custom-made playlists.
The ConnectedDrive services seem to impact every essential aspect of a road trip: entertainment, convenience, safety, and security. Few brands can offer all of the features and amenities that BMW provides, and this particular offering only confirms the company's spot atop the industry.
Now that you understand what the ConnectedDrive technology provides, you won't be looking for "BMW Dealerships Near Me" anymore. Rather, you'll be running out of the house to visit that BMW dealership as soon as possible.