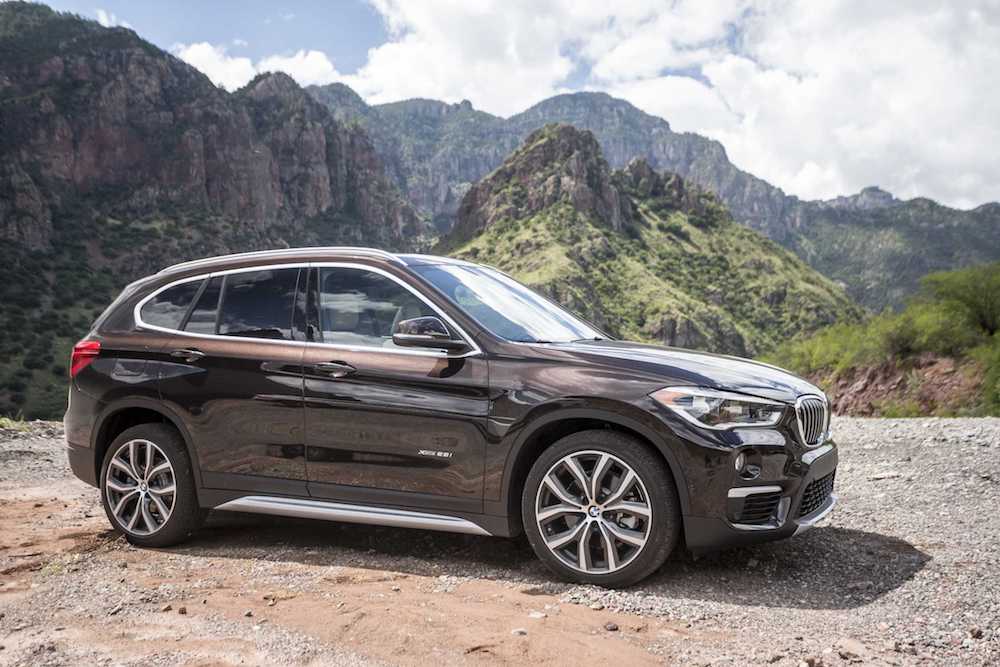 When people hear BMW, typically they think fast, sporty, sexy sedans. However, if you're in the market for a sleek, stylish ride, you'd be remiss not to look at BMW's X models - their line of luxury SUVs or, as BMW dubs them, Sports Activity Vehicles (SAVs). Before heading out for a test drive at your nearby BMW dealership, take a minute to acquaint yourself with the five X models on the market and get a feel for the ride that's right for you. Dare to drive the X Factor...
BMW X1 SAV
The X1 offers drivers performance and luxury rolled into the most compact crossover SUV in the BMW lineup. This entry-model is shorter, narrower and lighter than the X3; however, the X1 still packs a punch with its 228 horsepower engine capability and nippy 0-60 MPH in 6.3 seconds acceleration. It also offers the most cargo room of any vehicle in its class according to US News & World Report Best Cars - 27.1 cubic feet with backseat passengers and 58.7 cubic feet when the back seats are collapsed down. The 2017 Insurance Institute for Highway Safety's 2017 Award for Top Safety Pick (when optional front crash prevention is included) makes this five passenger model perfect for the family on the go.
BMW X3 SAV
The X3 is comfort crossed with innovation. The X3 comes standard with eight-speed automatic transmission and its automatic stop-start system helps keep fuel costs down. The interior is classic luxury, and it's got plenty of tech options to keep up with your modern pace of life. You'll never worry about missing an email with your X3 as your WiFi hotspot, and with its wireless charging dock, low battery is a thing of the past. Equipped with iDrive 5.0 - BMW's top-of-the-line infotainment system, 360° panorama Surround View Camera System and Active Cruise Control with features including Frontal Collision Warning, Lane Departure Warning and City Collision Mitigation, and boasting a five-star overall safety rating from the National Highway Traffic Safety Administration, the X3 is the perfect commuter's choice.
BMW X4 Sports Utility Coupe
A horse of a different color, this coupe-styled model is a statement piece for those who live life in the fast lane. The X4 comes with your choice of engine - either the xDrive28i or the M40i. The X4's M-model Performance TwinPower Turbo inline 6-cylinder engine will get you where you want to go, but you may arrive there sooner than you like with acceleration peaking at 0-60 in 4.7 seconds. But those who enjoy the thrill of the ride won't be disappointed with the xDrive28i - with its 240 horses, it will hit 60 mph in 6.3 seconds. It may be stretch to really consider this model an SUV, as cargo space is somewhat limited by the coupe design and cramped backseat passengers will be grateful for the speedy arrival, but it's certainly a standout vehicle for those who want an SUV feel without sacrificing speed and style.
BMW X5 SAV
The largest in this lineup, the X5 is the BMW for those who want to push their boundaries. With optional features including Dynamic Performance Control and Active Roll Stabilization, you can feel secure in the most rugged terrain - especially knowing the X5 is backed with a 5-star rating from NHTSA. You'll have plenty of room for all of your belongings, as the 40/20/40 rear seat split reveals 76.7 cubic feet of cargo space - one of the most generous in its class. Or, leave your stuff and load up on passengers with the X5's optional third row seating. Your car may be ready for roughing it, but with a DVD player and two optional 10.2" LCD screens, your passengers will experience the true luxury that comes with their enhanced foam padded seats.
BMW X6 SAV
A vehicle like no other, the X6 combines elegance and class into a smooth and stylish ride. While the X6 may leave you shorter on space than the other X-models, it's a performance vehicle that leaves nothing behind in acceleration or handling. Hitting the market first in 2013, this is a car that proves imagination and innovation still exist in car manufacturing; however, it is definitely the model that puts form over function, as it is lacking in both cargo space and passenger room. This is car that is just plain fun to drive - it's not for taking your kids to soccer practice or hauling groceries, but if you want your ride to be nimble and fun - think 0-60 in 3.7 seconds fun in the 50i model - this is the car for you.
What's YOUR X Factor?
As if the selection of BMW X model vehicles wasn't enough to get your wheels turning, you can also have some fun considering extra options and add-ons. Each X model comes with an array of optional packages that will truly enhance your ride and make your SUV your own. From enhanced safety specs to engines that pack an additional punch and even to advanced lighting features, the customization options are endless.
Now that you've gotten a feel for what X model best fits your needs, the question is - where should you take your test drive?
BMW Cincinnati - Your BMW Dealership Destination
At BMW Cincinnati, we pride ourselves on serving our clients with unparalleled customer service. We are dedicated to exceeding your expectations and our dedicated sales team is eager to share their knowledge and enthusiasm for BMWs of all makes and models with you. Whether you're thinking brand-new or pre-owned, we are here to get you in the car that best suits you and your needs.
Although our inventory is vast, if you don't see the SAV that's piqued your interest, go ahead and give us a call, or click here and let us bring in the car for you. We look forward to helping you choose the ultimate SAV for you!