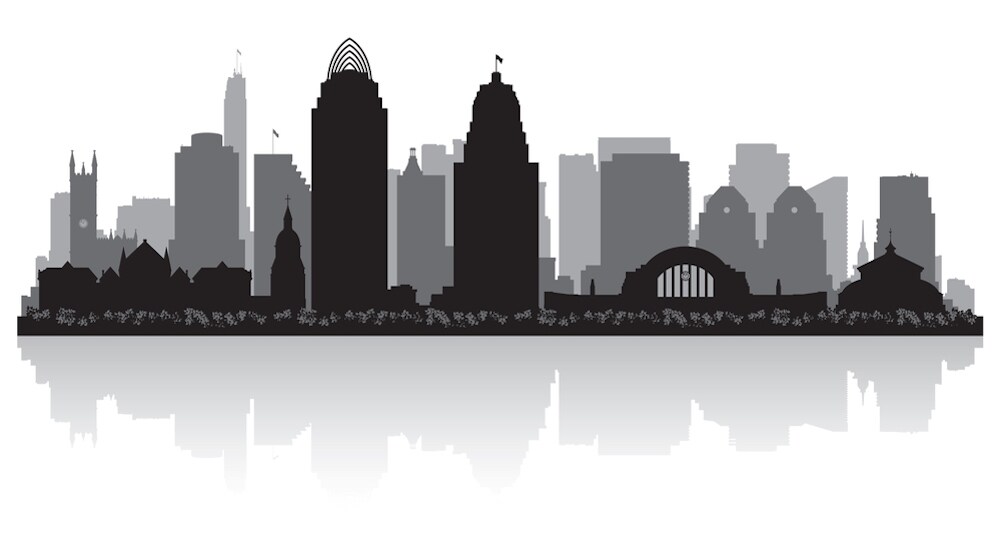 You can expect a lot from any BMW experience. Equally, you can expect a lot from any experience with BMW of Cincinnati North.
BMW of Cincinnati North prides itself on offering Cincinnati the superior class of vehicle and service that is synonymous with BMW. This results in lasting relationships between our BMW dealership in Cincinnati and our valued customers, who appreciate the signature blend of dynamic performance, refined style, and the efficiency of innovative technology.
Climb Inside
In exploring BMW offerings, little ambition is required to recognize their value and innovation. Simply by perusing the attributes of the core series, the value is clear…  
The 2 Series boasts an athletic design which conveys an overall aesthetic of performance. Rest assured, this is more than a perception. For every facet of elegant styling comes a facet of sport-inspired performance. In both the 3 and 5-door flavors, the driver experiences a comfortable, low-seated ride surrounded by luxurious upholstery and amenities, which include a 6.5-inch touch screen. Designed around the driver, the 2 Series comes with two engine choices. Channeling 248hp and 258 lb-ft of torque, the 230i is powered by a turbocharged 2.0-liter four cylinder. The M240i produces 335hp and 369 lb-ft of torque courtesy of a turbocharged 3.0-liter six cylinder. Overall, fuel economy ranges from 25-27, and the standard rear-wheel can be swapped out for optional all-wheel drive, furthering the accommodating nature of BMW design toward all drivers.  
As every enthusiast knows, the 3 Series is the iconic embodiment of BMW's distinctive legacy. Available in Sedan, Sports Wagon, and Gran Turismo models, its popularity is exceeded only by the credibility of its performance. A variety of trim levels can customize any driver's experience, ranging from a 2.0-liter four-cylinder wrangling 248hp to a 3.0-liter six-cylinder thrusting out 320 hp. Further packages can refine that experience, but the end result will always be satisfaction. The 3 Series epitomizes the grace and precision you would expect from BMW, not just maintaining, but epitomizing their flawless track record.
BMW's iconic aesthetic is further elevated in the 4 Series, resulting in a more determined design that instantly communicates an alpha mentality. Sleek and aggressive, described as "startling" it has all the attributes of a predator and performs accordingly. With the option of the (430i) 2.0-liter four-cylinder or the (440i) 3.0-liter six-cylinder you can expect 25-27mpg. The difference in output is 248hp v. 320hp, and 258 lb-ft of torque v. 330 lb-ft of torque, respectively - both of which are impressive. Just as its immediate predecessor embodies BMW's iconography, the 4 Series' union of refined design and classic performance create something iconic in its own right.   
An all-new 5 Series is a redesigned five-passenger sedan - with a slightly augmented style, refocused on accommodation. Offering two trim levels, you can opt for the (530i) 2.0-liter four-cylinder channeling 248hp, or the (540i) 3.0-liter six-cylinder's 335hp. The 5 series stands confidently beside any midsize luxury sedan even before you factor in its elaborate array of technology, from driver-assist to infotainment. 
The curved lines of the 6 Series create a sculpted appearance that is simultaneously intentional and organic in how it flows. Aesthetically flawless across both the exterior and interior, it ticks every box in the luxury coupe (or convertible) segment. Designed around the driver, the coupe comes in both the 640i and 650i. The former is powered by a turbocharged 3.0-liter 6-cylinder delivering 315hp and 330 lb-ft of torque. The latter employs a 4.4-liter V8 serving up 445hp and 480 lb-ft of torque. At 20-24mpg, either enhances BMW's reputation of indisputable craftsmanship.  
Redefining the luxury sedan, the 7 Series is ambitious in merging the cool-refinement of BMW design with such a fiery promise of performance. The result is innovative and seamless, with a lightweight Carbon Core construction joining forces with either the (740i) 3.0-liter 6-cylinder or (750i) 4.4-liter V8 to deliver 320 and 445hp, respectively. Not enough? Opt for the (M760i) with a beastly 6.6-liter V12 serving up 601hp and 590 lb-ft of torque. Performance is countered with re-imagined interior design. Sumptuous executive seating in the rear ensures guaranteed comfort for all passengers, and technology (including gesture-responsive controls) abounds. 
Bottom-line: there is no shortage of features deserving of your attention. You can further explore X, M or Z Models, or our BMWi hybrid series if you'd like, as they only add to the enduring appeal of BMW.  
BMW CONNECTED
Part of BMW's refinement encompasses an evolved mindset towards seamless connectivity. Imagine the benefits, ensuring that your real world remains as organized as it appears on your digital device. BMW Connected offers exactly this, empowering drivers with simplified navigation tools, safe online accessibility, and a refined link between your digital dashboard and the dashboard in front of them. This is more than Bluetooth enablement…this is symbiosis.
This symbiotic relationship is enhanced further through remote vehicle control, concierge navigation services, real-time traffic updates, and immediate emergency notification functionality. With BMW Connected you can drive with peace of mind, safely able to enjoy the experience of driving your BMW.  After all, if you're going to get behind the wheel of "The Ultimate Driving Machine," shouldn't you be able to enjoy it without any distraction?
LET US CONNECT YOU WITH YOUR PERFECT BMW
With so much to offer, we want to help you find your ideal BMW, be it new or certified pre-owned. We can provide you with the financing or lease option that best fits your needs, so that you can drive away in the BMW that best fits your lifestyle. 
BMW OF CINCINNATI NORTH
Your individual needs are our paramount concern, informing us to help create an experience that exceeds your expectations. We are open Monday through Thursday (9:00am - 8:00pm), and Friday and Saturday (9:00am - 6:00pm). BMW of Cincinnati North is here to ensure that you get the most out of your unique BMW experience.