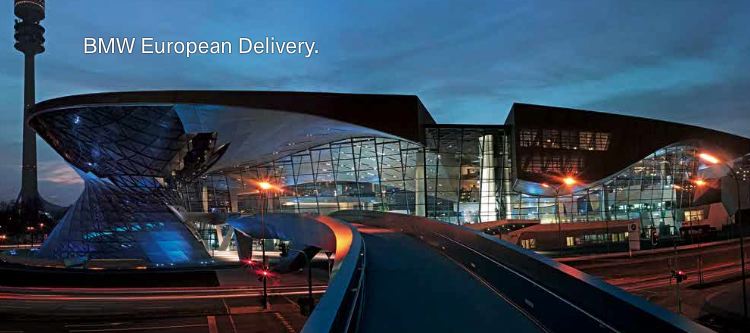 Combine the magic of exploring Europe with the thrill of driving your new Ultimate Driving Machine through BMW's European Delivery Program. Take delivery of your new BMW in Munich, the birthplace of BMW, and christen it on some of the world's legendary roads-roads that define the soul of BMW.
The comprehensive European Delivery program simplifies all the details, so you can focus on planning your vacation. Every step of the process, from ordering to insurance and shipping, is taken care of. Our optional Conde Nast Program even offers a selections of exclusive tours designed to maximize your BMW vacation. And the saving you realize by taking delivery in Europe may just pay for your trip.
European Delivery. The start of a love affair is only a few clicks away.
How to reserve your BMW:
Visit BMW of Cincinnati North to reserve your new BMW three months prior to your planned travel date. Your BMW will be made to order, so it is essential that the factory schedule its production as soon as possible.
Taking delivery of your new BMW in Europe will definitely make you smile. So will the savings. You may save up to 5% of the retail price. Those savings may pay for your trip. you'll also save by eliminating airplane, train, taxi, and bus fares while in Europe.
 Click here for more information about BMW European Delivery