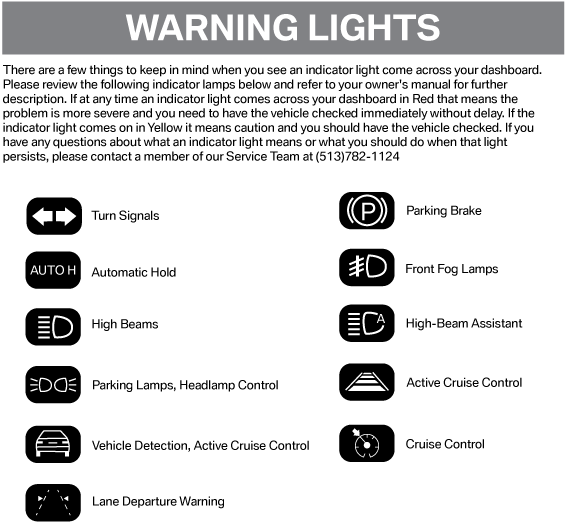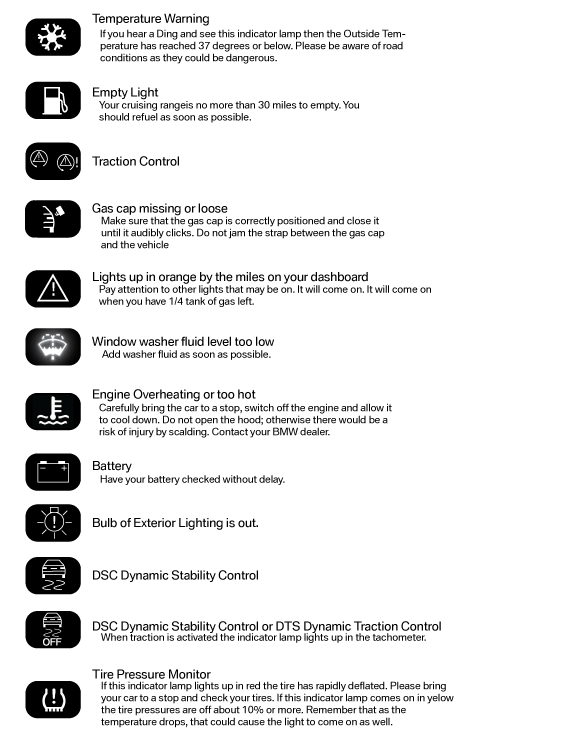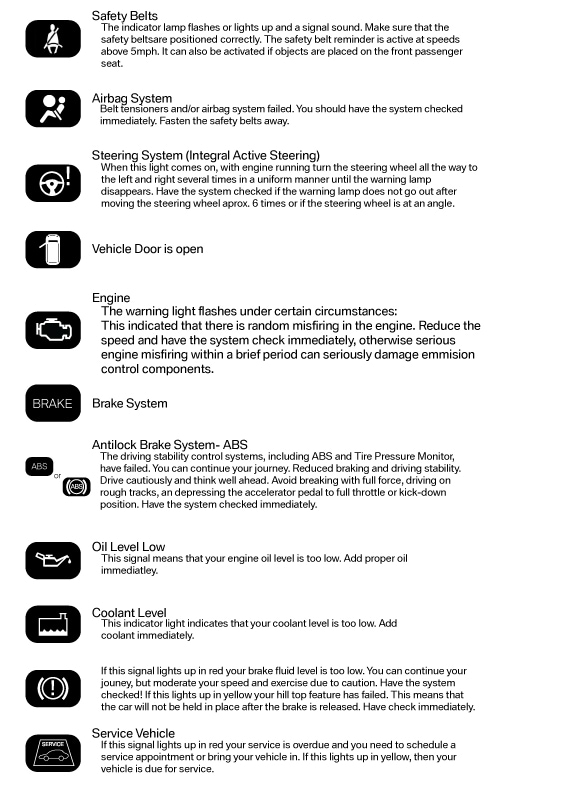 Since the installation of more and more computerized systems in vehicles, making them increasingly sophisticated, cars like BMWs have had to develop progressively savvier methods of conveying information to the driver. This means more indicators and warning lights in the dash for all the information the engine or car needs to communicate.
Normally you can find out what a light means and what to do about it in most vehicle manuals. However, if you're not around or don't have your manual and a warning light or indicator has come on in your car, and you are not sure what it is - or the steps you need to take to remedy it - we've put together a simple handy guide for you to reference below.
Some simple rules of thumb are as follows:
Any indicator in red means the problem is severe and needs to be addressed immediately, or you run the risk of further damage to the affected area. In this situation, the vehicle should be checked right away and discontinue using it if possible.
If the warning light is yellow, the problem is less severe. This is usually a problem that needs to be looked at in the near future, but will not necessarily cause immediate damage to the vehicle if still in use. However, even yellow indicators need to be addressed as soon as possible.
If either of these scenarios are the case, please call us at BMW of Cincinnati North at 513-782-1124, and see us at your earliest convenience.