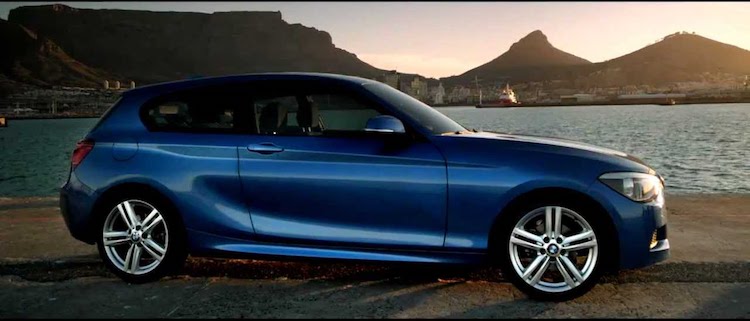 Many prospective car buyers tend to ignore BMW's various vehicles. This isn't necessarily a testament to the quality of the brand's vehicles. Instead, these offerings tend to be a bit too pricey for most consumers. While we all dream of driving around in a luxury car, it just doesn't seem to be financially feasible.
However, the brand still sells a number of cars that prospective buyers should be able to squeeze into their budget. Below, we've provided some of the brand's more inexpensive options, showcasing how it isn't impossible to pursue one of their impressive offerings. You'll soon learn that it isn't unrealistic to target one of the brand's vehicles, and you'll soon be itching to visit a BMW dealership in Cincinnati…
BMW 1-Series 3-Door 
Sure, this particular BMW sedan may be one of the brand's "lower-end," inexpensive models. However, when you compare this particular car to rival luxury vehicles, you'll find that the 1-series 3-Door is still more than capable of keeping up with its competitors. The TwinPower Turbo inline six-cylinder engine is able to crank out a mighty impressive 340 horsepower, leading to 0-62 miles per hour time of 4.8 seconds. The vehicle is also capable of reaching a top speed of 155 miles per hour, meaning you won't have any issues zooming past your fellow drivers on the highway.
Predictably, the vehicle is also equipped with a number of high-end, luxury amenities. This includes the ConnectedDrive Digital Services unit, which provides owners with easy access to an assortment of applications. These owners can alternatively use their smartphone thanks to the Apple CarPlay compatibility, allowing them to perform many of their gadget's basic functions. There's even a unique Concierge Service, which will help guide the driver to their destination.
BMW 1-Series 5-Door
This variation of the BMW 1-series is a bit larger than the previously-mentioned model. While drivers generally think that this means the car will be harder to control, that isn't true at all. After all, the vehicle is equipped with a number of notable safety functions that will surely keep all of your occupants safe and secure.
The majority of these functions are focused on preventing accidents from occurring in the first place. For instance, the Active Cruise Control unit acts similarly to the standard technology, allowing drivers to take a brief break when they're behind the wheel. However, this unit won't compromise safety, as it can adapt the speed based on the flow of traffic. Meanwhile, inclusions like Driving Assistant with Approach and Person Warning will prove to be invaluable in the city, while the Lane Departure Warning and Attentiveness Assistant should reduce nasty collisions on the highway. There's even a Parking Assist unit, meaning you'll never find yourself in an accidental fender bender.
BMW 2 Series Coupe
If you're looking for an ideal driving experience, then you should consider pursuing the sporty BMW 2 Series Coupe. After all, the vehicle has been designed to deliver an enjoyable commute. Thanks to the inclusion of the BMW TwinPower Turbo engine (which is partnered with the eight-speed Steptronic transmission), drivers can anticipate 134 horsepower and 162 pound-feet of torque, leading to a top speed of 130 miles per hour and a zero-to-60 time of around 8.8 seconds. If you opt for the BMW M240i Coupe, those power specs are taken to another level (around 340 horsepower).
The brand has designed their interior to help emphasize the vehicle's impressive performance. The various cabin instruments are located in areas that are easier for drivers to reach, and the sporty seats allow you to travel in optimal comfort and style. Meanwhile, inclusions like the variable sport steering, M Sport suspension, and xDrive innovative leads to a smooth and easy driving experience.
BMW 2 Series Active Tourer
We know that hatchbacks aren't the most desirable vehicles on the market, but BMW has done an admirable job of making sure that this particular nameplate is the optimal offering. The vehicle's engine is plenty capable, pumping out 102 horsepower and 132 pound-feet of torque, leading to some impressive performance specs. However, this vehicle is most notable for its versatility. 
For instance, drivers can appreciate many of the advantages that accompany significantly larger rides, like an abundance of cargo space. Drivers can ultimately unlock more than 50 cubic feet of space when the rear seats are hidden, allowing them to fit any cargo or luggage. The "contactless opening" tailgate leads to optimal convenience, as drivers don't have to fumble with their keys if they want to open the rear. Finally, the large doors and customizable seats mean you can easily squeeze all of this equipment without completely compromising passenger space.
BMW M240i Convertible
Just because you're operating on a budget, it doesn't mean you have to limit your list of targets. In other words, drivers will still have the opportunity to pursue one of BMW's more desirable convertibles in the BMW M240i Convertible. The 3.0-liter TwinPower Turbo six-cylinder engine cranks out a whole of power (including 340 horsepower), meaning drivers can appreciate all of this power as the wind flies through their hair. Plus, thanks to the inclusion of those previously-mentioned performance amenities (like the variable sport steering and the M Sport suspension), drivers will always remain in complete control of their new ride.
See? BMW does an admirable job of providing customers with a number of affordable offerings, meaning you can fit the luxury car into your budget. Now that you've determined that you want to pursue a new BMW, it's time to start shopping! Well, those living in the Cincinnati, Ohio area should be visiting BMW of Cincinnati immediately! The dealership has some of the best prices in the area, and their sales team will assure a quick and easy experience. Plus, thanks to their array of services, customers can rely on the dealership before and after they've made their purchase! In other words, you shouldn't think twice about visiting BMW of Cincinnati for your next new car.